We want to know where encapsulates the spirit of this city. Perhaps they're quirky, innovative or ace at contributing to the community – it's up to you to decide.
Introducing Harvey's
Harvey's of Lewes is renowned for its wonderful range of fresh ales, created in a traditional brew house that dates back to Victorian times. The brewery is a family business, with seventh generation at the helm today! Harvey's is one of East Sussex's most famous beverages, with their ales being stocked in free houses all across the South East of England.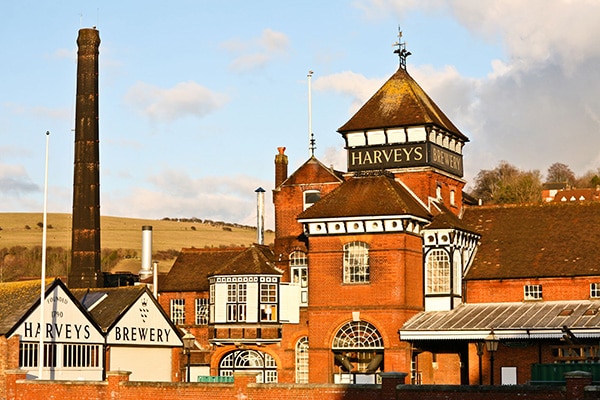 A Sussex institution
The name Harvey has been associated with the supplying of beers, wines and spirits since 1790, and the start of brewing beer is recorded back to the 1820's.