Gin distilled beside the seaside
Small batch, super-premium, award-winning Brighton Gin – distilled beside the seaside –is genuinely hand made from the purest grain spirit, juniper, fresh orange and lime peel, locally-grown coriander seed and milk thistle, which is indigenous to the South Downs and renowned for its kindness to the liver function.
Each bottle is filled, labelled and wax sealed by hand, the distinctive blue/green colour is that of Brighton's famous seafront railings.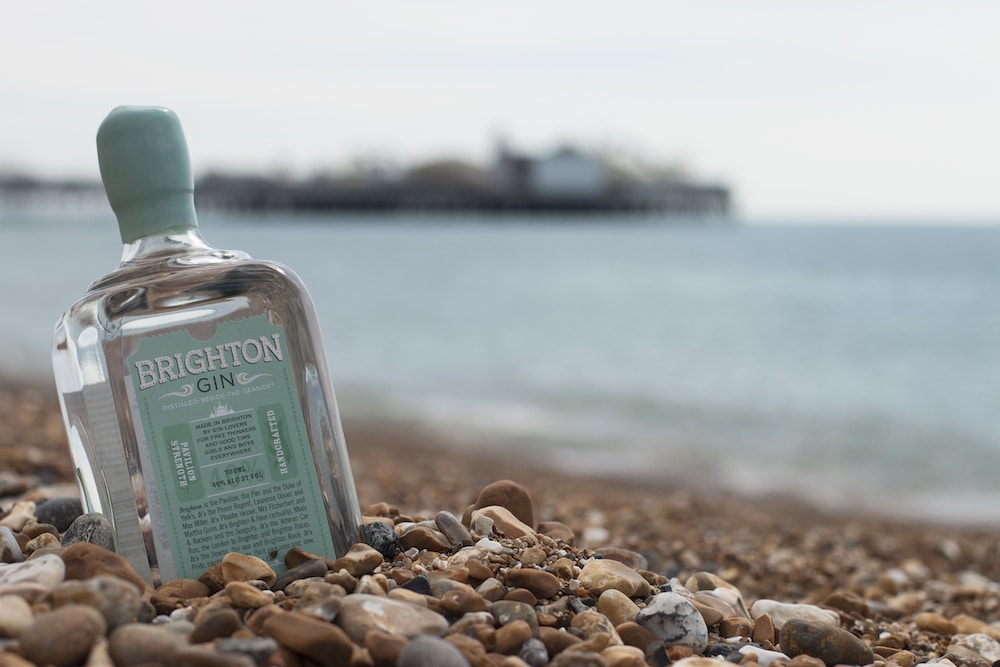 How do you like your Brighton Gin?
Brighton Gin is smooth, gentle and approachable and is mellow enough to be sipped neat over ice. It is particularly delicious as part of a classic G&T, served with your favourite tonic and a slice of orange – the better to bring out the citrus botanicals – and works brilliantly in a Martini, a Negroni and a French 75. Locals often drink it as a unique Brighton Gin Rocktail – with tonic, ice and a chunk of Brighton Gin rock.
Our gin is distilled for good time boys and girls everywhere. It is the only gin served in both the British Airways i360 on the seafront and in the Brighton Dome concert hall: you could call it the 'Spirit' of Brighton.